CUSTOMER APPRECTIATION BBQ @ IGC COLUMBUS ON TUESDAY, AUGUST 16TH! VENDORS INCLUDE; SIKA, GGG, MARCY AND AUTEL.
---
Customer Appreciation BBQ @ IGC CLEVELAND THURSDAY, August 18th from 11am-2PM! Vendors Include; Dupont, Precision, Burco and Autel.
---
RV and Bus windshields NOW AVAILABLE! Contact Lorenzo 909-386-9237
About Us
IGC is a family owned and operated wholesale only automotive replacement glass distributor. Our company's mission is to provide our customers with the best quality products, with excellent service at a competitive price. With a knowledgeable and service-oriented staff our company has presently grown to 19 warehouse locations servicing all of California, Michigan, Ohio, Kentucky, Southern Nevada, Arizona and South Florida.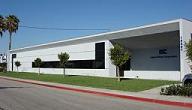 Products and Services
IGC's product line focuses on quality OEM Products at competitive pricing. We carry a full line of OEM windshields, tempered parts, moldings, truck windows, mirrors, adhesives, regulators, tools and other related installation materials. We pride ourselves on the level of service that we offer our customers and passionately believe that a strong partnership with us will help your business thrive profitably.